Jan. 21, 2021
The terminal industry is booming. Terminal Manufacturers continue to innovate in various fields such as product technology, exterior light design, and corporate management. The terminal industry is developing fast but quality must be emphasized.
1. Technical constraints of processing equipment. The development of control systems and functional components has become a bottleneck restricting the development of my country's terminal industry.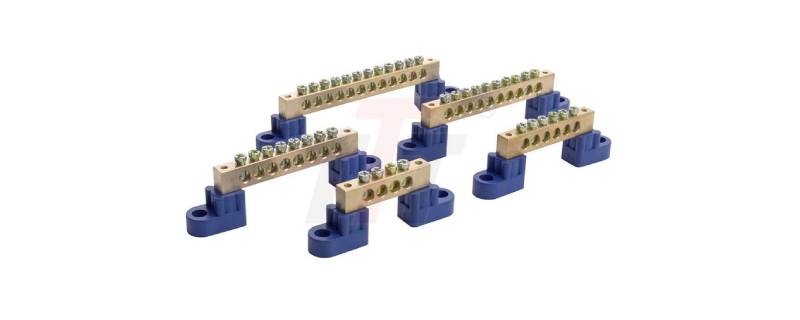 Brass Terminal
2. The phenomenon of regionalized clusters is serious. The Brass Terminal industry belt has formed three main centers, Zhejiang industry, Guangdong industry, and Jiangsu industry. Throughout the country, the basic situation is "the market competition is fierce, the regional development is uneven, and the market coordination and cooperation ability is poor". The only way to promote the long-term and healthy development of the terminal industry is to concentrate the advantageous resources of the major terminal production areas, carry out vigorous integration, and enhance the overall competitiveness of the production areas.
3. The shortage of innovative technical talents. Constrained by the traditional concept of choosing jobs and the cultural environment, there is a sharp shortage of technical talents engaged in manufacturing. China is currently experiencing a structural shortage of labor, a shortage of migrant workers and senior skilled workers, and manufacturing costs have risen sharply. The cultivation of talents is not only the operative training of skills in practice, but also requires universities and even the whole society to strengthen the cultivation of industrial technical talents.
The development of the terminal block industry not only relies on the efforts of enterprises and practitioners in the industry, but also requires the support and trust of consumers. At present, many domestic consumers always subjectively weaken the concept of "product quality outside is strong and inside is weak" The quality and quality of domestic terminal blocks. This has also become one of the important reasons why it is difficult for domestic terminal blocks to form an absolute brand and market share. With the joint efforts of people inside and outside the industry, we will be able to create a terminal enterprise and branded products that belong to the Chinese national brand.
When it comes to the spirit of the industry, more people may think of innovation, teamwork, etc., but today the Terminal Connector Factory is talking about pragmatism and anti-counterfeiting spirit. We are in an era of information explosion. The dissemination of information appears to be fast and wide-ranging. So how should information receivers choose information, and what kind of information should be conveyed to the audience as information publishers? This is a topic worth pondering. It is most valuable to convey information in a responsible attitude towards the enterprise itself and the entire industry and society.